FT - Daily
On September 18, 2017, the National Energy Board (NEB) approved the Application for TransCanada Pipelines Limited (TransCanada) to sell the Dawn Extension facilities to Great Lakes Pipeline Canada Ltd. (GLC). The NEB approval can be found
here
.
A map of the Dawn Extension facilities can be found below: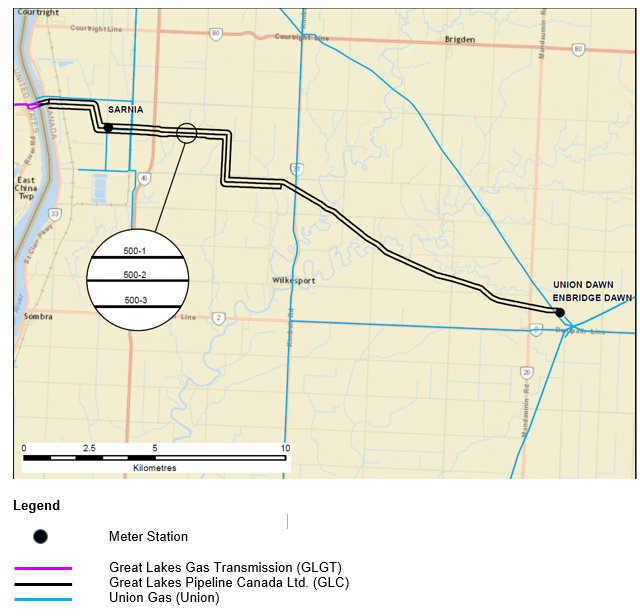 Transportation Rates:
The current rates can be found in GLC's Transportation Tariff at the link provided above.
Bidding Process:
GLC will be holding this Open Season in accordance with Section 5.2.1(f) of the General Terms and Conditions of its Transportation Tariff.
Any shipper or potential shipper wishing to bid in this Open Season shall be subject to the creditworthiness requirements of Section 5.17 of the General Terms and Conditions of GLC's Transportation Tariff.
BID EVALUATION
All bids are binding and irrevocable. All bids received in the Open Season will be evaluated on a Highest Rate per MDQ basis.
If requests for service exceed available capacity offered in this Open Season, then the capacity shall be awarded pro rata to shippers with equal bids. Shippers may specify an acceptable minimum prorated MDQ.
Shippers can submit a binding bid via e-mail to erik_anderson@tcenergy.com.
Questions
If you have any questions, please contact your Great Lakes Canada Marketing Manager.